Rusted Screw
There are a few places on my 2000 182S that has what seems to be out of place screws, see attached as an example.
The same screw is on a brand new 182 so it is not something added in maintenance.
Is this doing something critical?
Can I replace it with a stainless steel screw?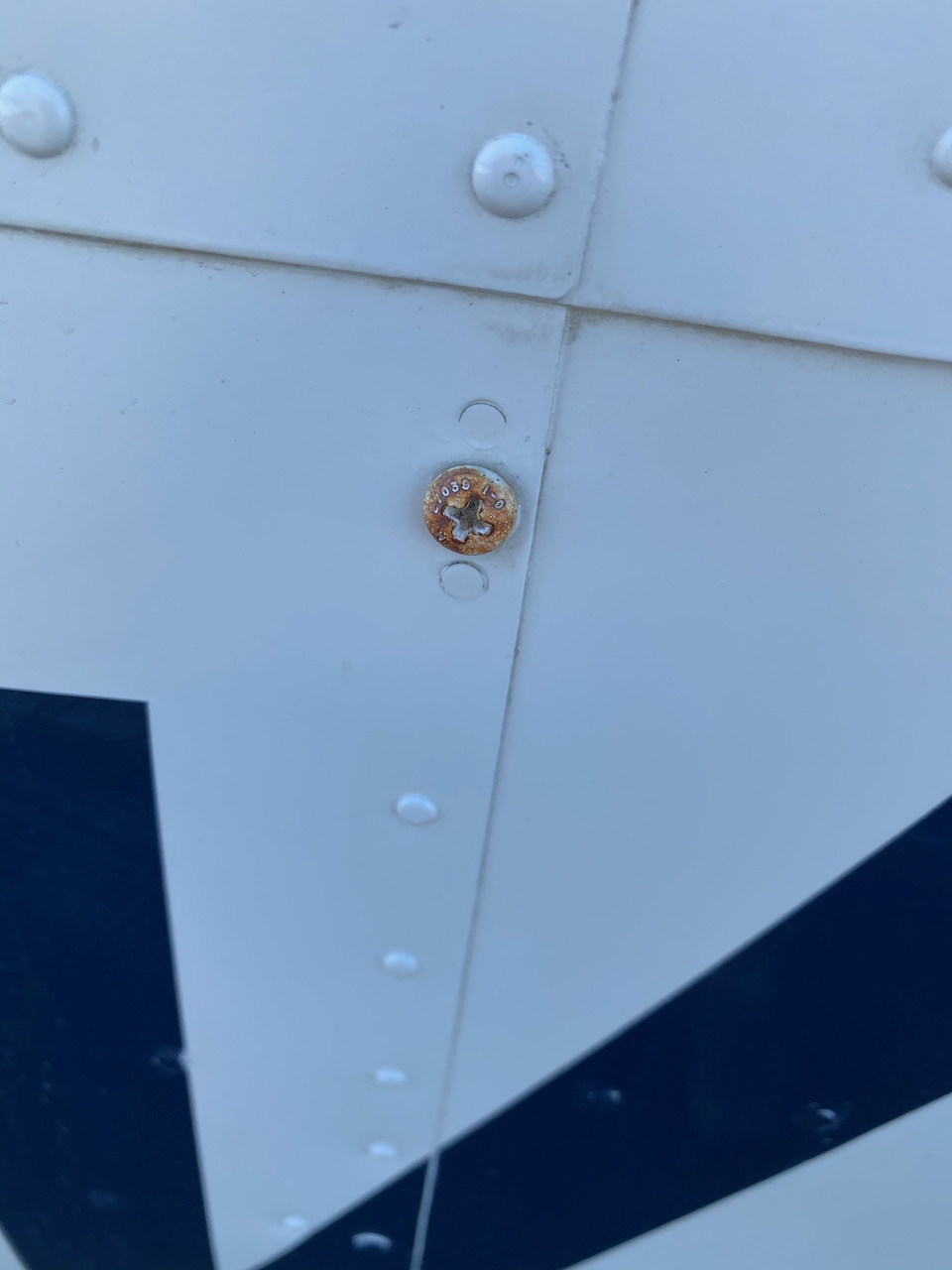 Eugene